Group visits available by appointment!
A History of Locks
One of the hallmarks of human civilization is its concern for the material security of person and property. The invention and development of the lock and key not only attests to this preoccupation with security, but also provides important examples of technology and graphic design.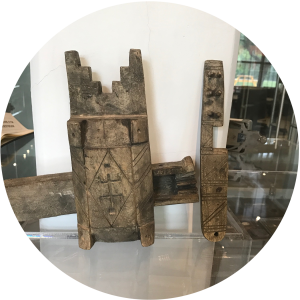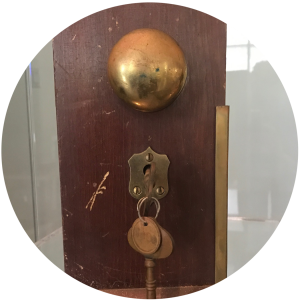 Solid Brass. Developed at the turn of the century, using levers. Quite secure at the time.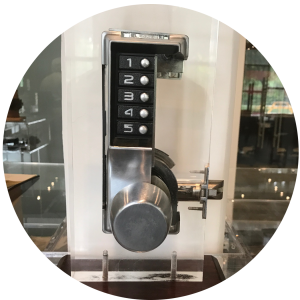 At the request of Bell Telephone, this lock was developed in 1964 as a fully mechanical combination changeable.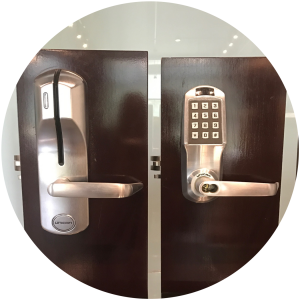 With the advent of microprocessors, we developed magnetic stripe locks for hotels, along with push button locks, to allow for a multitude of combinations of codes.
Gallery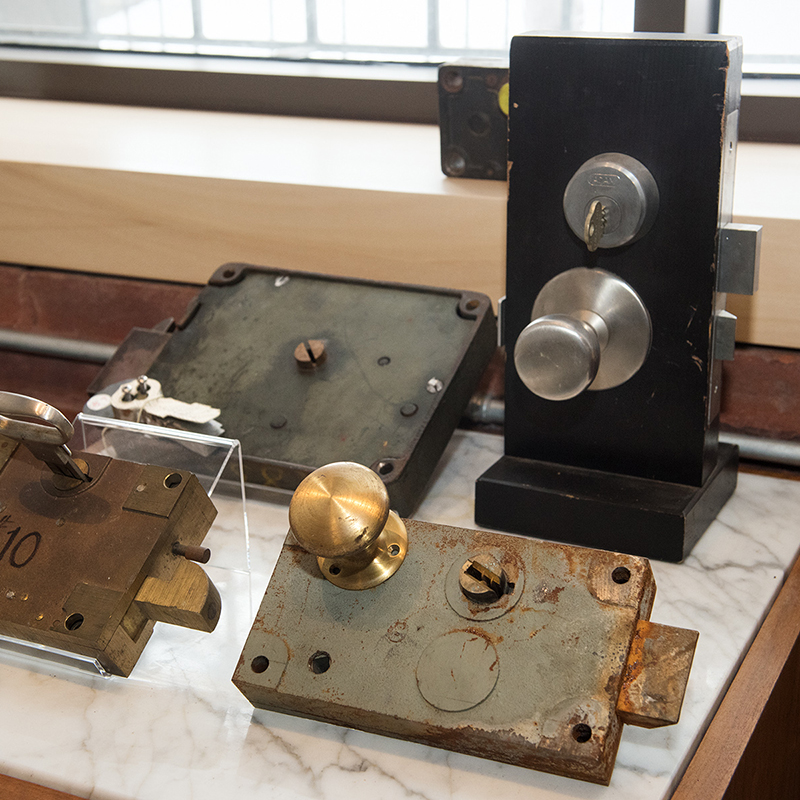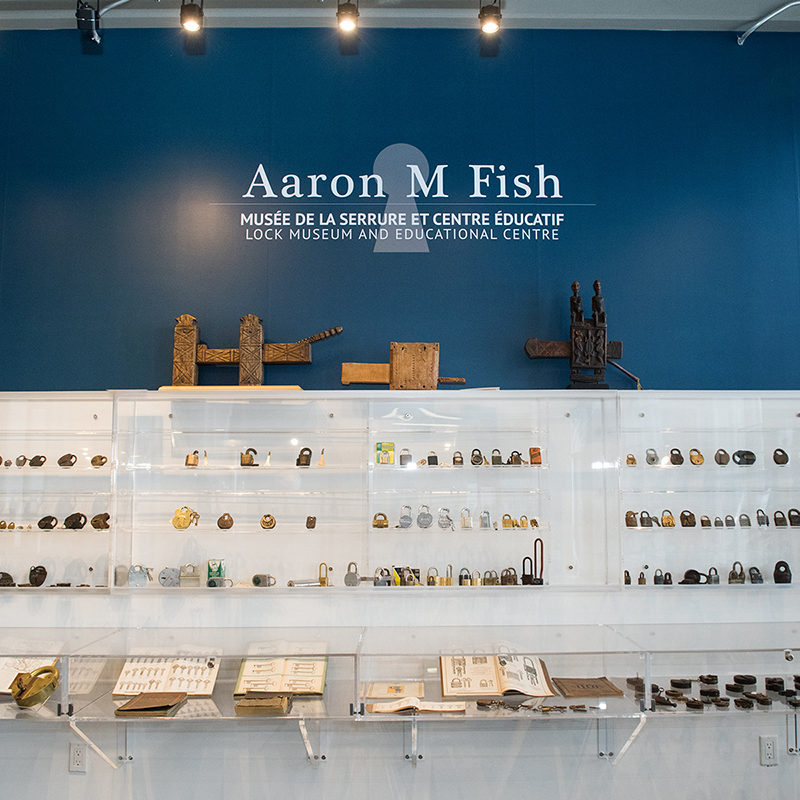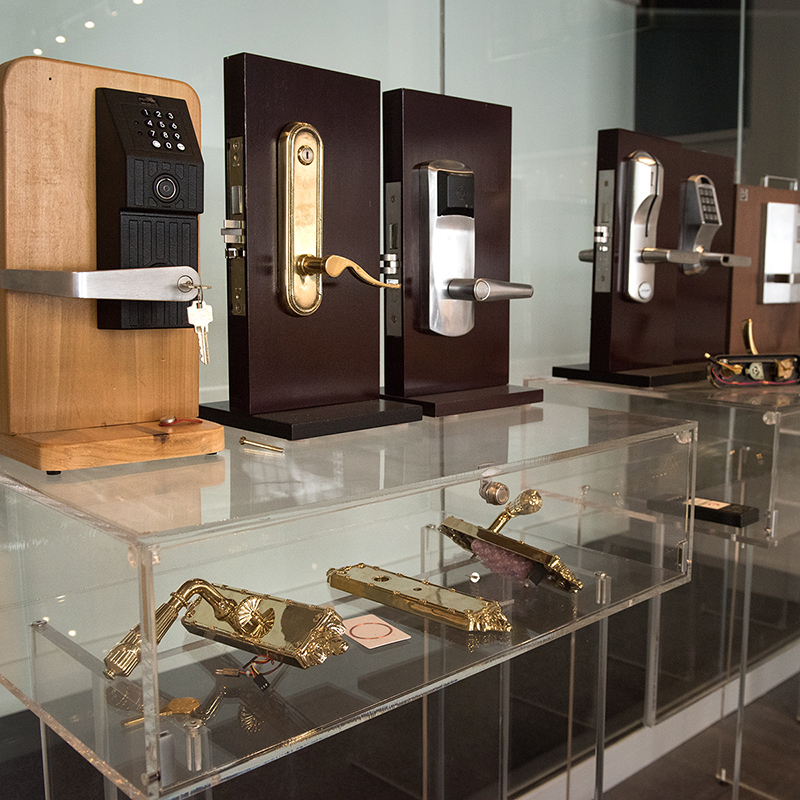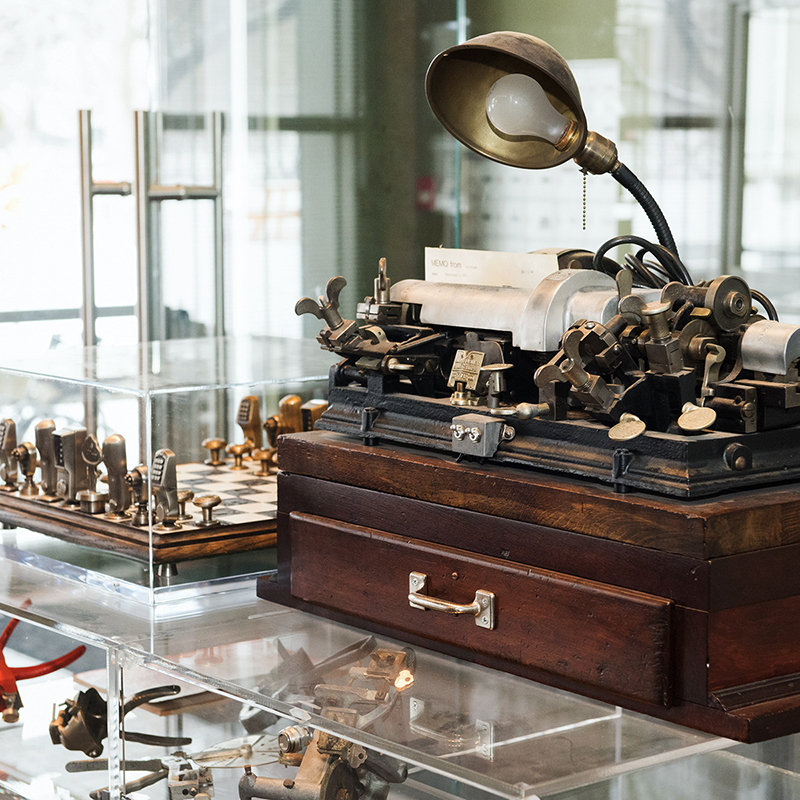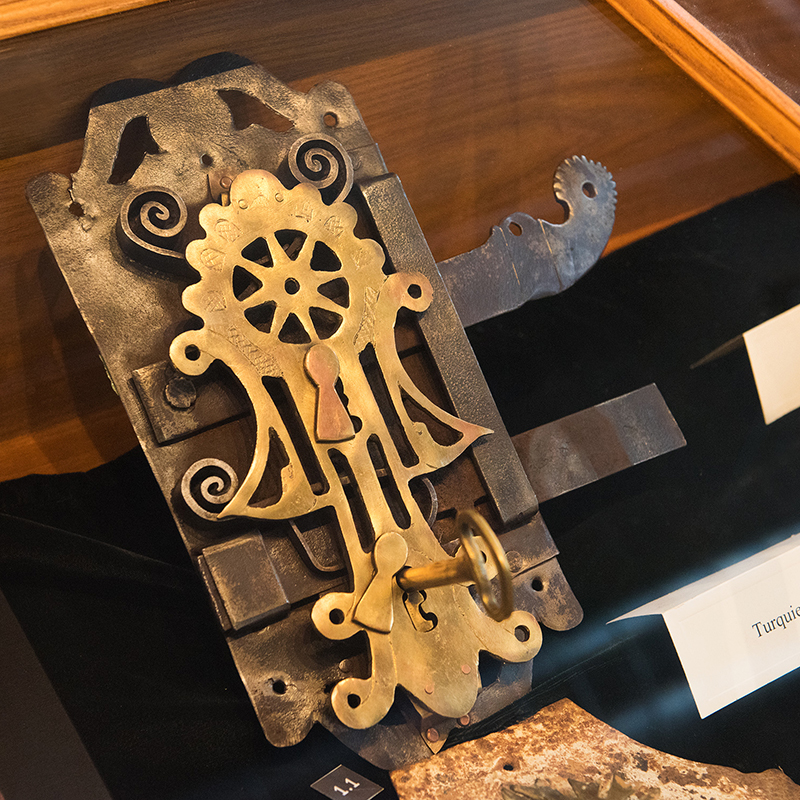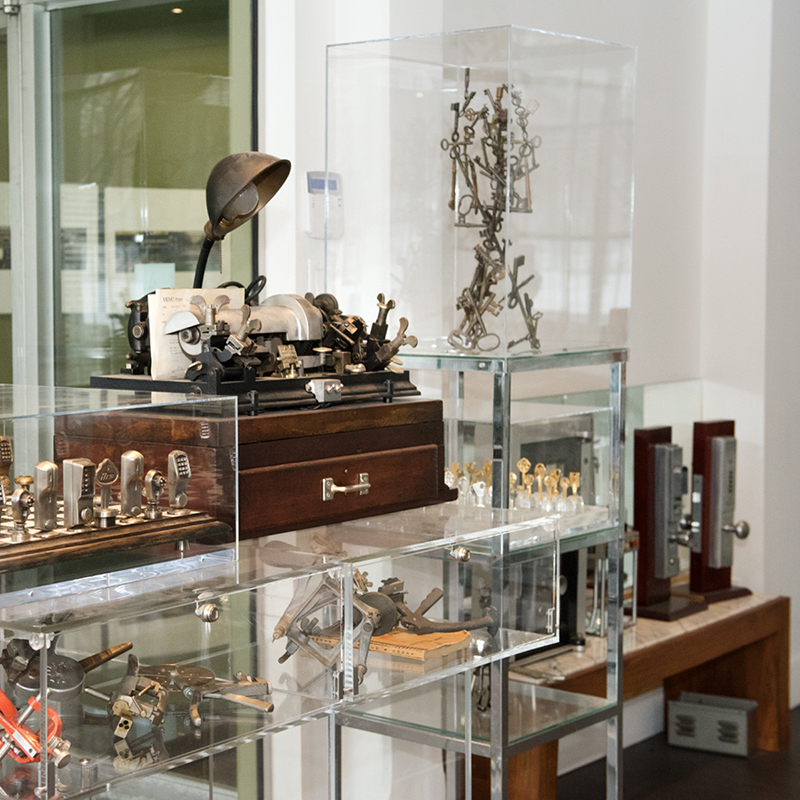 Where it all Started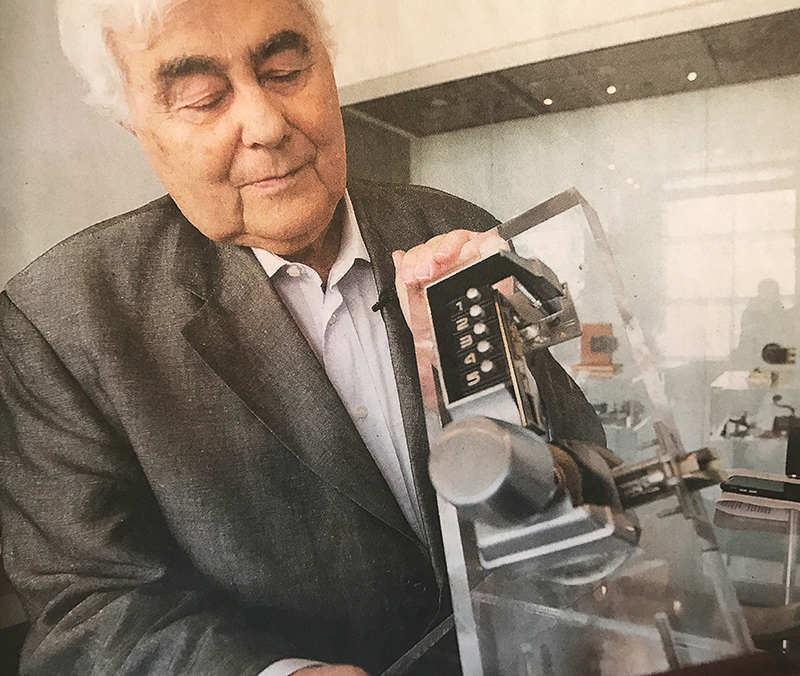 Aaron M. Fish
After leaving high school in 1949 armed with early training in his fathers locksmith shop, the 17-year-old entrepreneur started Canadian Key and Lock Supply…
Hours of Operation
Open to the general public. Free admission.
Visits available by appointment only.
OPEN HOURS

Open Sundays 1-3pm

The Book
Under Lock & Key
Please note, the book is available for purchase onsite for 45$ CAD. Please have the exact amount ready when you visit.
"It was sometime in the summer of 1961 that I got the phone call that changed my life … "
email: info@lockandkeymuseum.com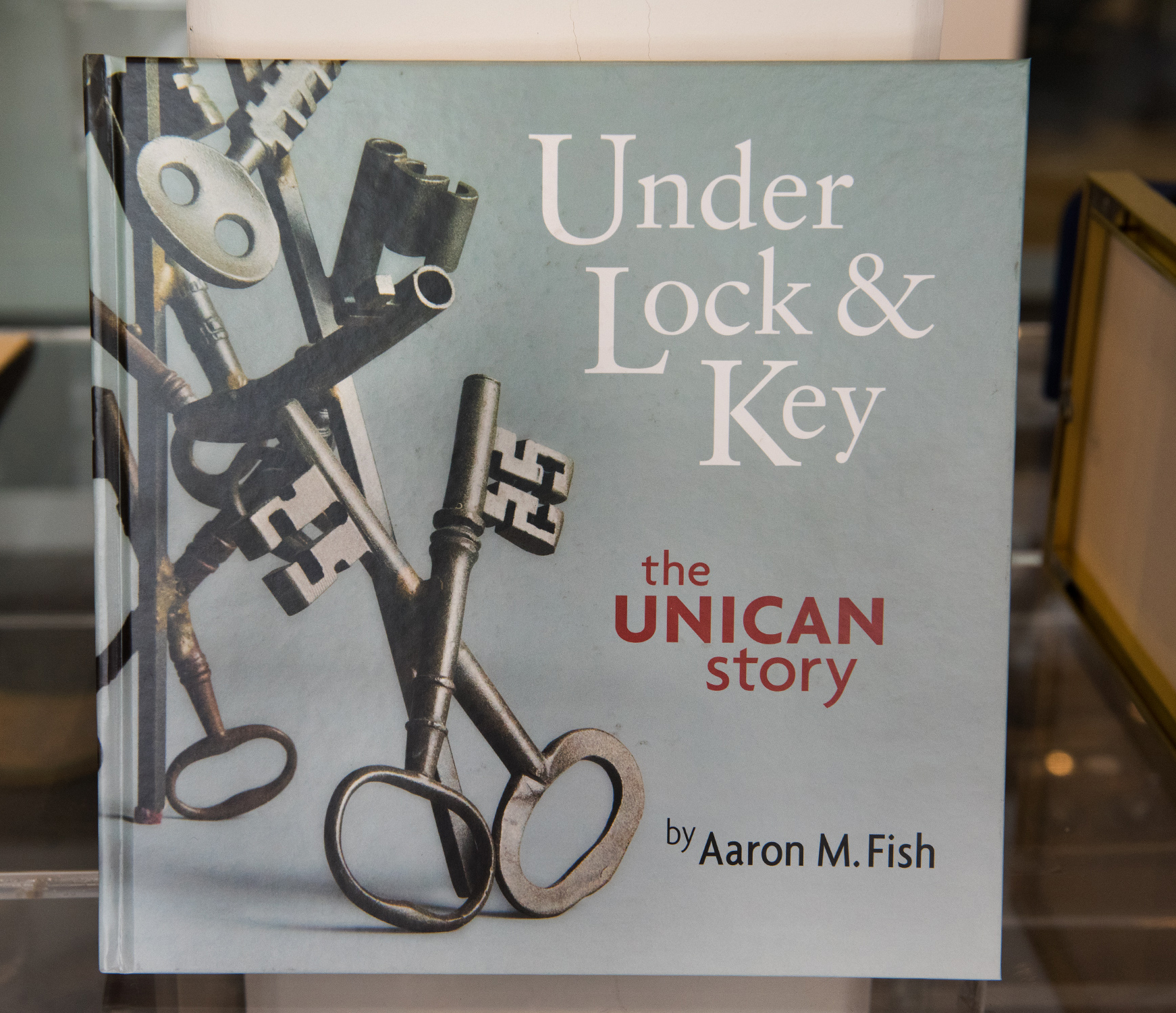 Contact Us
Thank you for stopping by! If you are a group or school, we can schedule a private tour for you! Please contact us today for any inquiries!
Aaron M. Fish Lock and Key Museum
5795 De Gaspe Ave.
Montréal, Québec
H2S 2X3
email: info@lockandkeymuseum.com